Is Pain Keeping You From Living The Life You Are Meant To Be Living?
People are frustrated and hopeless as they struggle to live everyday with an injury.
We don't want your pain to win. Work with an Amarillo chiropractor who is a specialist in healing pain with reasonable, responsible, safe, non-invasive and a non-pharma approach.
Chiropractic Care Gets You Back To Doing The Things You Love Again
Here Are Some Of The Benefits:
Live Your Life Pain-Free
You deserve to break free from your pain.
Enjoy Better Health and More Productivity
It's time to conquer your life goals when there's nothing holding you back.
Get More Quality Time
When you're moving well again, you have more quality time with those you love.
We know how frustrating it is to suffer with chronic pain.
Be encouraged: You're going to feel great again soon.
It's time to get back to being active without pain. We want you to be hopeful about your future and your future abilities as you go forward feeling stronger, more stable, and more capable.
The right chiropractic care helps you write the next chapter of your life, free from pain.
Schedule An Appointment
Chiropractors Help You Feel Better and Healthier, For Longer
Watch this short video to learn more.
For Limited Time Initial High-Level Evaluation For Only $45
This special includes chiropractic consultation, examination, & treatment plan.
We are happy to provide chiropractic care to anyone struggling with:
Back pain
Neck pain
Low back pain
An area you need pain relief right away.
To schedule an initial evaluation click the button to sign up, or call us at (806) 355-3000.
New Patient Form
We are proud to announce the launch of Dr. Williams new book "The Remarkable Truth Of Chiropractic".
Click the link below to learn more
Learn More
Need A Chiropractor In Amarillo?
We are committed to providing you with the best, the most innovative, and the most modern and individually customized treatment available.
Our doctor is an orthopedic specialist and is the only Fellowship-trained chiropractor in Texas west of I-35.
Our doctor also carries the Advanced Certification in Whiplash Biomechanics & Traumatology. We have the experience to help you with your car wreck injury.
Experience matters in these cases.
Learn More
Our Credentials And Affiliations
Host of The Chiropractic Forward Podcast
Local TV Healthcare Commenter and Expert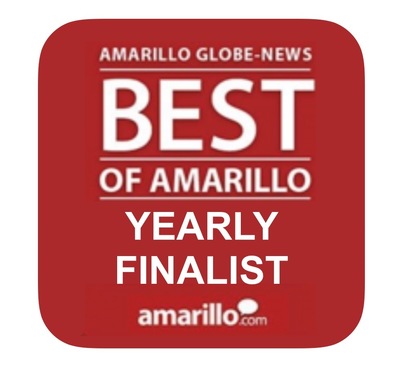 Yearly Finalist in Best of Amarillo
Fellow of the International Academy of Neuromusculoskeletal Medicine & Chiropractic Orthopedist
Advanced Certification in Whiplash Biomechanics & Traumatology
Founder of Amarillo Chapter of 100 Men
Member - American College of Chiropractic Orthopedists
Member - American Chiropractic Association & National Blog Author
Quoted in Reader's Digest
Member - Texas Council of Chiropractic Orthopedists
Best Rated Chiropractor in Amarillo
Public Relations Chairman for the Texas Chiropractic Association
Volunteer - Heal The City
Member - Amarillo Chamber of Commerce
Certified - Kennedy Decompression Technique
Quoted in Chiropractic Economics National Publication
"After 20 years of back pain I have finally found relief.
Now I am pain free most days.
I am very thankful to Dr Williams and his staff for taking such good care of me. Highly recommend going to see them! Decompression is amazing, the spa is wonderful! What makes this place special is the people! Everyone is very compassionate, kind, and professional!"
-Karen Landess
"Within a few weeks of an injury, I was right back to normal (or better than before).
A big thanks to the team Creek Stone! I couldn't recommend them enough. Always professional and friendly."
- Brooke Baker
From Hopeless and Inactive to Hopeful and Active
This Is Our Simple Process For Helping You Feel Great:
Make An Appointment
You'll get a chance to see our office, meet our team, and get answers for any questions you have.
Exam & Recommendation
Get a thorough evaluation and treatment plan for your health, going forward.
Adjust & Exercise
You'll love the results you see as you progress through your treatment plan to a better, more active life.
Don't Suffer One More Day With Chronic Pain
You deserve so much more than struggling just to get through.
Request An Appointment